Your FM Advisor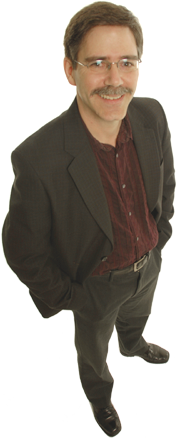 Michel has over 25 years of senior in-house and outsourced Facility / Property Management experience within a corporate environment as well as project and consulting experience.
Clients benefit from this wide range of experience to help solve problems, improve services and reduce costs using best practices gained from experience as an industry professional and as a service provider.
As Principal of FM Insight Consulting Ltd, Michel has completed a range of projects for clients. This includes Asset Management services, training, analyzing organizational and operational requirements, post-initiative assessment and recommendations, strategic planning, mission, vision and value development, assessment and recommendations of contracting and contract management approaches, and developing and conducting surveys. Working with other consulting firms, Michel has played a key role in developing specifications for facility management operations and performance measurement for significant long-term management contracts.
In previous roles, Michel has managed large portfolios of facilities, including critical facilities in-house and within an outsourcing environment. He has also implemented force reductions, consolidated subcontracted services, improved processes, enhanced customer service, implemented organizational change to improve effectiveness, started up a large outsourcing initiatives, delivered subcontracted services to the FM and PM industry, developed strategy and wrote successful responses to major outsourcing RFP's. Michel has also achieved industry recognition through BOMA awards for facilities under his management.
Michel continues to be involved in industry associations, writing articles for industry publications and delivering seminars at conferences.Michel has experience in large corporations and small companies ranging from in-house service delivery to subcontractor services to the largest Facility Management Outsourcing provider in Canada. This wide range provides him with a balanced approach to operations, service delivery and customer service.
His experience has included staff and operational rolls in which there was considerable change and re-organization required. This includes downsizing, transitions and strategic plans for optimizing operations teams. He has led large operations teams and understands the human and performance issues involved in delivering service, particularly in geographically dispersed service environments.
Michel has been involved in writing winning proposals, developing organizational models and strategy, writing policies and Best Practices, leading customer satisfaction initiatives, marketing and sales activities, transitions of major outsourcing initiatives and other strategic initiatives.
As an experienced speaker, Michel has presented seminars at international conferences on such topics as customer service, outsourcing, performance management and transfer pricing. He has also delivered training courses on Technology Development, Information Analysis and Strategic Planning. The Canadian Property Management Magazine featured Michel in their Pro Profile in the September 2002 issue.
As a published author, Michel has written on many of the services and solutions he provides.
Education & Designations
Bachelor of Technology in Mechanical Engineering, Ryerson Polytechnic, 1988 (With a Computer Science Option)
Facility Management Professional (FMP) designation, International Facilities Management Association (IFMA)
Real Property Administrator (RPA) designation, Building Owners & Managers Association (BOMA)
LEED AP designation
Areas of Specialization
Strategic Consulting for Facilities and Property organizations
Operational Effectiveness Assessments
Business Process Assessment and Review
Business Case Analysis and Development
Organizational Design
Transition & Change Management
Asset Management services
Survey development, implementation and analysis
Training and education for Facility and Property Managers
Procurement of FM services
Outsourcing / contracting decisions and implementation
Corporate Experience
Managed a large distributed portfolio of facilities under a major outsource contract, including improving customer satisfaction, improving capital programming, performance management and overall operations responsibilities.
As a member of the President's 'Growth Team', developed recommendations for organizational changes that were accepted and implemented.
Lead a Customer Satisfaction "Centre of Excellence" in 2003, resulting in successfully winning the coveted BOMA Toronto Pinnacle Award in 2004 for customer service excellence.
Led the start-up of a major outsourcing initiative, including staffing, offices, logistics and communications with the client and the client customers. Managed the contractual relationship after start-up.
Implemented and managed Charge Back for a large telecommunications organization with over $400M of Facility costs. Included developing the approach, costing and communicating the program to company departments.
Implemented personnel and cultural changes that resulted in a 10% increase in occupant customer satisfaction, more efficient management and reduced costs.
Developed Service Level Definitions for a large telecommunications company.
Developed Best Practices documentation for the largest Facility Management company in Canada
Planned and managed the consolidation of over 2000 staff from leased locations to an owned location during a large scale asbestos abatement project.
Conducted economic feasibility studies and space requirement analysis for space consolidation projects.
Michel is active in the Facility and Property industry, learning from others about leading practices and the issues they are dealing as well as sharing practices and solutions with other Facility and Property managers in the industry. He frequently responds to questions on Linked-In and on the FM Forum. He has won several BOMA awards and is involved in developing FM seminars for conferences and in other initiatives.
Current Memberships and Industry Involvement
Member, IFMA (Toronto Chapter)
Member, Canadian Association of Management Consultants (CMC)
Past Membership and Industry Involvement
Past Director of FM Education Day, IFMA Toronto Chapter
Past Newsletter Director, IFMA Toronto Chapter
Past Chair, IIDEX/NeoCon Exposition & Conference Facility Management Seminars (2007, 2008)
Past Vice President, IFMA Ottawa branch (98-99)
Past Member, Building Owners and Managers Association (BOMA Ottawa) (94-98)
Past Marketing Committee of the Building Owners and Managers Association (BOMA Ottawa) (97-98)
Industry accomplishments
Selected as "Supplier of the Year" by IFMA Toronto Chapter, 2014
Awarded the 'Distinguished Author' award by IFMA for the book "Managing Facilities & Real Estate", 2010
Profiled in the Financial Post August 27th , 2009 in an article titled "Enviro Managers"
Won the coveted BOMA Toronto Pinnacle Award in 2004 for customer service excellence.
Won a total of seven BOMA awards including the Earth Award, Building of the Year and 5 Certificates of Excellence.
Profiled in the September 2002 issue of Canadian Property Management magazine titled "Pro Profile -Michel Theriault – Looking at the big picture"
Member, Canadian Association of Management Consultants
Please review our articles, publication credits and speaking roles then email him to discuss your plans and how he can help you develop and implement them. You can review our services using the menu options above.