Strategic Facilities Management Workshop
From Maintenance to Management
Getting Results needs a strategic approach to Facilities Management. This program builds on the fundamentals and shows you how to get better results through Strategic Facilities Management techniques you can apply in all aspects of your responsibilities at the local or regional / global level.
You learn leading practices and practical innovative approaches to getting better value out of the suppliers, staff and process you use to deliver services and manage your facilities or buildings.
The Program is a series of sessions, each using a strategic focus to build on your existing Facility Management background and competencies in areas that are crucial to success. It is suitable for new and experienced Facility Management staff.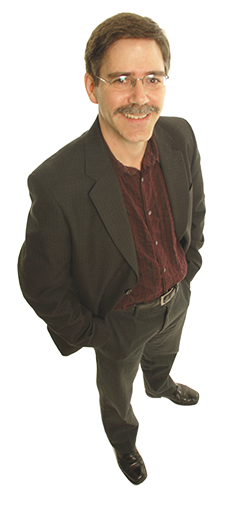 Your Instructor
Michel has been recognized for his contribution to FM with a Distinguished Author award from the International Facility Management Association (IFMA) for his book, "Managing Facilities & Real Estate" which emphasizes strategy, management and leadership in the FM role.
In addition, he speaks internationally, contributes to FM publications, blogs on FM issues and is an accredited instructor for IFMA's Facility Management Professional (FMP) designation program.
He has also won awards for the facilities he's managed.
Michel is the Principal of FM Insight Consulting based in Canada.
"I look forward to meeting you and sharing strategic approaches to managing your FM responsibilities in this unique program."
Workshop Content
There are core content, optional content and custom content available depending on whether it is delivered as a public or in-house workshop.
Core Topics
Driving the Shift in FM (an Intro)
Strategy in FM
Performance Management & Optimization
Procuring FM Services
Leveraging FM information for decisions
Service Delivery & Satisfaction
Communicating to Influence for FM
Quality Assurance
Promoting Your role and your Department
Optional Topics
Operations & Maintenance
Project Management
Life-cycle Costing
Benchmarking
Outsourcing
Other Custom Topics
Benefits
Here are some of the things you or your staff will get from the workshop:
Learn how strategy and strategic plans can improve your results in all areas of Facilities Management.
Improve decision making and strategic thinking for problem solving.
Get guidance on developing a Mission and Vision statement and how to develop strategic plans.
Get better strategic management information to improve results by leveraging existing systems and processes or learn what you need in a future system for preventive maintenance and help desk functions.
Augment your current procurement with approaches that ensure you receive the services you need on an ongoing basis to be successful, including the best techniques for evaluating and selecting the service provider.
Learn how to decide whether outsourcing or subcontracting can benefit you and how to plan and implement your initiative, including contracts, scope, financial structures, KPI's, transition and management.
Communicate strategically to get your point across, influence decisions and present a better image to your customers/occupants.
Develop tenant, customer and occupant satisfaction processes and programs that have a real impact then measure and act upon the feedback.
Implement a performance management framework that delivers results and drives the right behavior instead of measures and indicators that simply penalize failure and develop into a game. This includes strategies to develop better relationships with your suppliers.
Take a strategic approach to managing facilities by learning what prevents strategic initiatives, how to leverage knowledge within your group and how to look at the fundamental process, functions and services strategically to enhance your career and benefit your employer.
Driving the Shift in Facility Management
The profession is changing – Are you and your Facilities team ready? This session explores why your team has to learn new strategic skills  to complement your existing skills and knowledge in order to succeed in delivering facility services.
What is changing in the Facility Management Profession.
The full range of responsibilities in Facilities Management.
How you & your team need to adapt in order to thrive, get results for your organization and get ahead in your career.The top skills, techniques and approaches you and your team need to apply.
The 'Ideal FM'
Discussion – What is FM to you and what are your experiences in FM as a profession?
Strategy in Facility & Property Management
Developing technical solutions isn't enough. You need to compete with colleagues from other departments within your organization for resources to implement, so you need strategy to make it happen.
Moving beyond Day-To-Day, from tactical to strategic.
How to use Strategy in Facility Management.
Top Strategic Issues.
Strategic Planning process.
Discussion – what are the top issues you face?
Exercise – Participants develop a 1-page strategic plan for an     initiative of their choice. Participants will share their plans with the rest for discussion.
Performance Management: Optimizing Performance
It's about more than just what you can do, it's about your entire team. Get better performance from staff and contractors without driving the wrong behaviors.
Move from measuring results to managing results.
Influencing behaviors and performance (contractors / staff).
Developing your Facilities performance management measures, including KPI's (Key performance Indicator).
Discussion – Current performance management in place and the opportunities, issues and changes to improve results.
Exercise – Participants develop their own measurements then discuss measures and why they chose them.
Leveraging Facilities Information for Performance & Decisions
Good decisions that improve results require information. Do you have it and can you use it? This session explores how to use information to improve performance and differentiates between data, information and knowledge.
Converting Data to Information.
Getting and using information.
Types, sources, benefits and uses (Maintenance, and Space, Call Centre, Facility Condition, Customer feedback,etc)
Examples & Discussion – using information to improve results
Exercise – Round table on experiences and examples  The group will explore opportunities and information challenges.
Procuring FM Services
Your service providers are important to your success. When they fail, so do you. It's to your advantage to get value and results, not just low prices.
The ideal framework elements for procurement and contracts.
Procurement steps and processes.
Evaluating & Selecting the best supplier for performance.
Implementation for success.
Techniques, forms and processes to manage performance.
Case Studies & Discussion – Instructor will discuss some case studies from sub-contracting to full FM outsourcing. Participants discuss their own successes and what can be improved.
Service Delivery & Satisfaction
Your team's job is to enable facility occupants and processes to be successful. Perception of your service is as important as reality, whether tenants, occupants, department heads or executives.
Communication, promotion and setting expectations.
Managing user/occupant relations.
Customer Service techniques and approaches for your staff.
Managing Staff and Service Provider service delivery.
Measuring results and taking action with surveys.
Take the walk of the "VIP" to improve services.
Discussion – Round table on service and delivery, with experiences and examples of initiatives that improve staff and supplier performance. The group will discuss and help each other with their service delivery challenges.
Communicating to Influence
Communication isn't just about conveying information. It's a strategic tool you use to get others to follow procedures and directions, buy-in to your initiatives and give you approvals for your initiatives, business cases and justifications.
Developing your communications strategically.
Techniques that influence and those that don't, with examples.
Converting Facilities Management language to 'C-Suite' language.
Format and structure that reinforces your message and influences others.
How to writing Compelling business Cases.
Exercises – Applying the techniques
Discussion & Case Studies – Participants will see practical examples and discuss  successful communication, including what it takes to convince senior management to approve your initiatives
Quality Assurance
Just delivering services isn't enough. You need to do it in a way that results in quality and consistency while also providing a mechanism to not only check the quality for failures, but prevent service failures in the first place.
The difference between Quality Assurance and Quality Control.
Implementing QA procedures.
Auditing Quality procedures.
Testing for Quality using various methods.
Managing the QA Process.
Taking preventive or corrective action.
Exercise – Participants will decide on a service and develop a summary process for managing and measuring quality.
Promoting Your Role & Your Department
A key challenge is to gain influence within your organization. This session provides techniques you can use to promote your department and your role to improve your visibility.
Influence at the Boardroom Table (Talking to the 'C' Suite)
Developing an Image and Branding for your Department
Communicating results and successes
Discussion – review current techniques participants use and explore improvements and new techniques to implement.