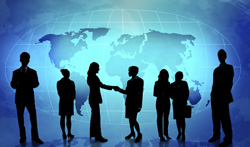 Do you manage a team? If so, you need to create networking, cooperation and involvement within and between your team members. It will lead to the kind of improvements a good team can achieve over individual contributors.
Your budget should include team meetings and perhaps a conference for your Facilities department every year or two. To get the best value out of your team meetings or conferences, you need to create ways for your teams to work together, develop solutions, create linkages and find common solutions.
At the same time, education, training and developing an enthustic and forward looking service culture with your team is important.
Give your team a boost while getting more out of your meetings with an international author and speaker in the Facility Management field. Michel Theriault, Principal of Strategic Advisor, can deliver a motivating speech on the real value, challenges and opportunities to make a difference for their company in a way that someone who hasn't been in the trenches simply can't.
He can also provide training in leadership, management and strategic aspects of FM, something that many team members don't even realize are key to their role and their success.
And, if you are trying to find solutions, start a new initiative, implement changes or begin to develop your staff as a team, Michel can lead workshops or provide facilitation for you, providing neutral guidance and enable you to contribute without preventing your team's open contribution.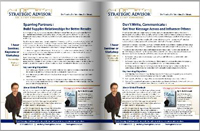 Preview our training brochures on-line, download a PDF version.
Have a question? Ask Michel directly.