How do you compare against leading practices in Facilities Management or Property Management Operations? Use our Mini FM Assessment Checklist.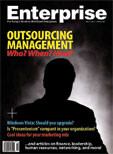 Re-Engineering
Enterprise Magazine
Michel contributed a key article to this issue on using Outsourcing to implement re-engineering – getting results quicker and easier than a tricky re-engineering project.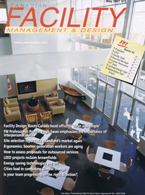 Evaluating RFP's
Canadian Facility Management & Design
Michel identifies the key steps you should follow to effectively evaluate your RFP results, including evaluating the submission, using pricing submissions for analysis, assessing references effectively and preparing for presentations.